Professional skills and soft skills are vital for new talent to have when entering the workforce. But what does that truly look like for students who are making their first school-to-work transition? Are they set up for success before getting their first full-time job, or do they still have more learning to do?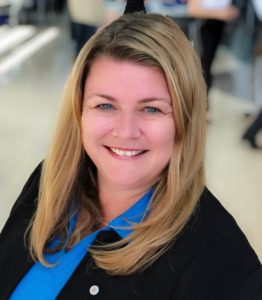 As Lisa Kramer, Director of Enterprise Campus Recruitment & Early Talent Programs at BMO Financial says, "In the years that I've been in the campus recruiting space I would say there is still a gap between what students are learning in their academic programs and the skills and capabilities necessary to work in a corporate environment. That's why I think it's important for us as employers to provide those types of experiences and learning opportunities to students when they're coming in". This is one of the reasons why BMO launched their new BMO Student Experience this past year. It focuses on investing in the future workforce, recognizing and providing opportunities for development to increase hiring conversions and foster a culture of authenticity, growth and development.
We had the chance to speak with Lisa to learn more about the BMO Student Experience and how BMO is positioning themselves as an employer of choice on campus and beyond.
A Return on Student Investment
Lisa started with BMO a year ago to transform the recruitment strategy for students and early talent and highlight what it's actually like to work for BMO. "We're trying to drive higher conversion rates – "recruit once, hire twice" type of mentality, so when we get students in the door, we show them how awesome it is to work here in hopes that they return for subsequent work terms or join us upon graduation", Lisa says. Historically, BMO has had good programs and hired many students, but their team identified the need to offer more than just work experience and training. This is where the idea of the BMO Student Experience was developed. 
From TalentEgg's most recent survey, 71% of post-secondary students and grads said that the most important thing they're looking for in a career is gaining job experience, building their future career paths and development. So it's important for organizations to showcase how they can offer these requirements to students as well as provide real, authentic examples. This is something that BMO has done very well through their presence not only on campus but online as well. 
"One of the big things for us was utilizing social media and making sure we could connect with students in a more authentic and engaging way. Moving away from the reliance of the "corporate speak" on the web page and start to tell stories about what it's really like to work here", Lisa comments. The BMO campus team has focused on telling real stories about students who work at BMO, as well as letting students and their recruitment team takeover the BMO Campus Recruitment Instagram account and host Instagram Live sessions where students across North America have access to their team. 
New Campus Influencer Program
One of the key components of the new strategy was introducing BMO's Campus Influencer Program. While many organizations have an ambassador program, the BMO team wanted to do something different, something that would resonate with students and how they're currently engaging with content, branding and goods. Enter: Influencers — the biggest wave of marketing to take over the laptop and cellphone screens of Gen Z and Millenials. "We're seeing a lot of students and early talent that are heavily influenced by individuals on YouTube and Instagram, so it's really a play on that. We took students who worked for us over the course of last summer and who were returning to campus to help us amplify our message", Lisa says. BMO's Student Influencers are communicating through their own personal social media accounts and using their own networks to spread the word about BMO. 
The benefits? BMO amplifies their employer brand through students who can authentically share their experiences with the company, point interested candidates to the right connection and provide feedback and invaluable information back to the BMO recruitment team about what students are interested in and how they want to connect with BMO as an employer. 
"It's been fantastic to have that intel because obviously in a perfect world we'd love to be on campus every day, every campus, every program connecting with students but that's not possible. So the influencer program has been a really great extension of our campus recruiting team."
What Students can Expect
To continue investing in student development, a part of BMO's strategy includes a Student Leadership Summit that will be held for returning students this year. Students will have the opportunity to spend three days at the BMO Institute for Learning with their peers to network, build leadership skills, hear from BMO leadership and more. "By investing in them and their skills, it's our hope that this is just the start of a very successful career with BMO that will continue in the years to come". 
Throughout their time with BMO, students are given the opportunity to gain professional skills through networking within the business and connecting with other students outside of work through the BMO Social Squad. They also learn practical nuanced skills such as using Excel or PowerPoint. In addition to what the campus team has created, all students have access to BMO U which is an online learning tool where students can complete thousands of courses for free during their work term. "We hope that by providing that experience they will, in turn, have a great work term and will want to come back and work for us again. This obviously helps drive conversion and it's really our investment in our future workforce. We need to invest now to help identify the talent that we need in the long term."
Final Advice for Students and Fellow Employers
Lisa provided some final pieces of advice to both students and fellow employers. For students, it's so important to make connections. Of course, students should do their research and come out to see BMO when they're on campus, but they should come prepared and reach out to recruiters. "We had a BMO Hangout at one school where the recruiter met with 10 students and hired 8 of them!", Lisa highlights. As an example, Lisa suggests instead of saying "Hey, here's my resume, do you have a job for me?", students should come with personal and focused outcomes, like "Hey Lisa, I saw BMO on campus at this particular event, I heard [name] speak about XYZ and that's an area I'm really interested in and was wondering if you could tell me more". "Making that personal connection is key if you want to stand out", she says. 
For fellow employers, Lisa comments on the importance of playing a key role in the development of future leaders. 
"Some schools and programs are certainly invested in the development of soft skills and we do certainly see in our campus recruiting efforts that students are better prepared. However, I think it's important, if we're truly looking for a diverse workforce, that we're helping. We [as employers] play a part in this development and shouldn't just rely on our school partners to prep students. It's our role to help drive that forward. I do think it needs to be a partnership between employers and educators in terms of getting our early talent and future workforce ready for the roles of the future."

"Once students have that first job, in order to truly build [their] career, it's the soft skills and professional development that we really need to help students with. Things like how to write a proper email, how do you present to different levels within the organization, what level of detail do you provide in those communications? Those are all nuances that are important for students who are coming into organizations to learn, and it's our role as an employer to help that with that." 
Students entering the workforce value the opportunities to continue learning and developing skills that will help them in their career journey. 88% believe they need additional training to launch their career, according to our most recent Survey. Lisa and the BMO campus team are focused on doing just that. To learn more about BMO's Reimagined Student Experience, see their student-focused article on TalentEgg here.
---
Lisa's a disrupter…currently transforming the Enterprise Campus Recruitment and Early Talent Program at BMO!  Lisa began her career in student recruitment right after university, developing her talents at three universities (Laurier, Waterloo, and Ryerson), before taking her expertise to the corporate world, where she has taken student recruitment practices to a higher level. ATI Technologies, CGI, Siemens, Accenture, and RBC have all benefitted from Lisa's expertise. Lisa was the inaugural winner of Talent Egg's Campus Recruiter of the Year Award in 2013.  Lisa is known as an accomplished and flexible leader who leverages strong interpersonal skills and teamwork to achieve business objectives. By defining and implementing a shared vision, she's driving results and excellence across her team. When she's not at the office, she can most likely be found in an arena with mobile phone in hand, watching her two daughters and balancing life as a busy working hockey mom!