We are proud to announce this was our 12th year hosting the annual TalentEgg National Recruitment Excellence Awards and Conference, and this year's event was our best yet!
On June 7th, several top campus recruitment professionals and organizations from all across Canada joined our virtual event to celebrate top employers and learn the new must-know recruitment trends of 2023. This year, our conference discussed the long-term adoption of digital content for recruitment and talent management and the best virtual strategies to attract top young talent. 
We also shared some incredible insights from our 2023 TalentEgg Student & New Grad survey and shared our annual student and new grad Guide to Recruitment. The 2023 TalentEgg Recruitment Guide is available to download here.
Following weeks of anticipation, we proudly announced the distinguished recipients and winners of the 2023 TalentEgg National Recruitment Excellence Awards during the event. The numerous exceptional applications submitted by leading and notable Canadian employers, educational institutions, and career centers did not make it easy for our esteemed student judges. However, they discreetly selected a few fantastic winners for their exceptional work and remarkable creativity.
Congratulations to the winners and finalists of the TalentEgg Awards 2023, and a sincere thank you to all the professionals who participated in this event!
2023 TalentEgg National Recruitment Excellence Awards Winners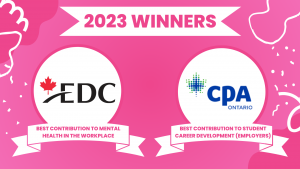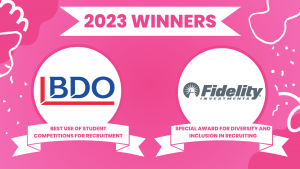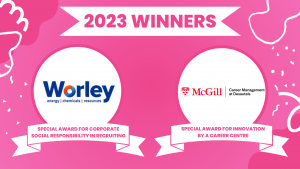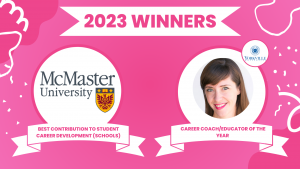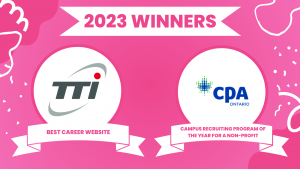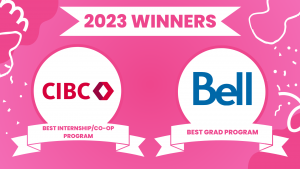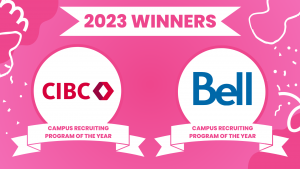 Congratulations once more to the winners, and thank you to all the applicants and finalists!
Thank You to Our Incredible Sponsors, Panelists and Attendees!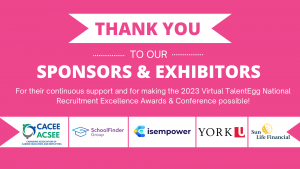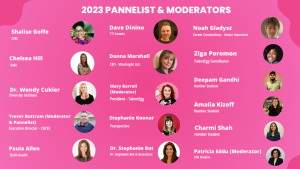 We also wanted to thank our sponsors, panellists and everyone who attended the event. Thank you for supporting us. The conference would not be possible without you!
We hope to welcome you next year for the 13th Annual TalentEgg Recruitment Awards and Conference. Have a safe summer and fall recruitment season!
---
Visit talenteggtrends.ca for more up-to-date employer, school and career centre news, tips and information!